Dryer Temperature Sensors

Industrial Ovens

.
Service 1

Bayonet Style Temperature Sensors
Service 2

Industrial ovens are suitable for Drying, Baking, Heating, Roasting, Curing and Ageing in Painting, Powder coating, Plastic, Food, Pharmaceuticals, Rubber, Chemical and Glass industries.
Service 3
Thermocouple Temperature Sensors
Service 4

Heat Treatment Sensors play a critical role in certification of your metals products. To optimize the atmospheric conditions within the furnace, thermocouples manufactured from calibrated wire rolls provide confidence in your temperature measurement.
Service 5

Fixed Fitting Temperature Sensors
Service 6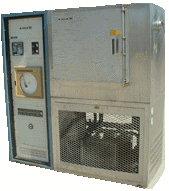 Industrial ovens are similar to their culinary equivalents, and are used for a number of different applications that do not require the high temperatures of a kiln or furnace.
.